Villa Would Cost City €150m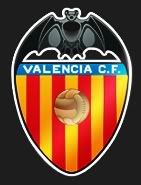 Valencia have told Manchester City's new owners that the only way that they can talk to David Villa about a transfer is to agree to pay his €150m buy-out clause.
Club president Vicente Soriano has been unimpressed with reports that the Abu Dhabi United Group believe that they can start moving across Europe snapping whoever they like.
Real Madrid were foiled in their quest to sign the forward in the summer and that has given Valencia confidence that they can now keep him whatever bids come in.
"They would have to pay his release cause and that is €150m," the Daily Star quoted him as saying.
The Premier League side may have money but that does not mean that they will be successful in attracting every player that they want to, according to Villa's agent.
José Luis Tamargo has said that his client has never fancied switching to the Premier League and even a mega contract would not be enough to temp him.
"Villa has said he intends to remain in Valencia, where they want to keep him for a long while," he explained.
"He has never wanted to play in English football."
If you liked this post why don't you bump for more football!!Thanks
Villa Would Cost City €150m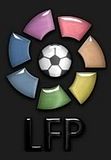 Reviewed by
admin Ucop
on
8:32 PM
Rating: