HSV: Kompany Still Owes Us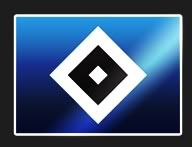 Hamburger SV have taken a last stab at now ex Belgian defender Vincent Kompany by hammering him with a 100.000 euro fine for going AWOL during preseason.
The 22-year-old is now a Manchester City player, but before the move was even mooted he defied his club's orders by staying at the Olympics beyond the time span they had grudgingly permitted him.
He actually didn't stay in Beijing as long as he had threatened to, due to the Belgian federation's refusal to support him in his stance, but he knowingly overextended his permitted leave by a few days, which HSV have now punished him hard for.
Kompany, who in a recent interview spoke very critically of the club's board, will argue that HSV's decision to fine him such a large amount was an act of vindictiveness, but it seems that they were well within their rights to do so regardless of the true motivation behind it.
Overall it was an Olympics to forget for Kompany, who was sent off during the opening 0-1 defeat against Brazil and was forced to sit out the second match against China, but things are already looking up for him at Manchester City.
If you liked this post why don't you bump for more football!!Thanks
HSV: Kompany Still Owes Us
Reviewed by
admin Ucop
on
3:15 AM
Rating: