Robinho: I'll Show Chelsea What I'm Worth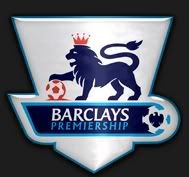 New Manchester City signing Robinho has criticised summer suitors Chelsea ahead of their clash next weekend...
Such was the air of apparent inevitability surrounding Robinho's proposed transfer from Real Madrid to Chelsea that the London club, in a moment of pure lunacy, began selling Robinho replica shirts online. As fate would have it, this shameless stunt proved to be the final nail in chief executive Peter Kenyon's pursuit of the Brazilian superstar and, going into transfer deadline day, the saga was thought to be over.

The player remained desperate to engineer an exit from the Santiago Bernabéu - where he had burned all bridges - but the club maintained that, in light of their failure to secure the signing of an adequate replacement, the 24-year-old would remain with them.

The twist came when Abu Dhabi United Group - a consortium headed by Dr. Sulaiman Al-Fahim - announced their takeover of Manchester City, formerly owned by Dr. Thaksin Shinawatra. The former Thai Prime Minister's misery was at an end, following a tumultuous few months in which his dream turned to a nightmare upon seizing of his assets due to corruption allegations. While he remains chairman of the club, he is now backed by billions of dollars courtesy of the United Arab Emirates' sovereign wealth fund, thought to be 10 times in excess of Chelsea owner Roman Abramovich.

The Citizens were linked with a plethora of big names on deadline day - which was when the takeover was announced - and in the end met Madrid's lofty asking price for Robinho. The club saw it in their best interests to offload the player for their own good, and the added bonus of not seeing him go to a Champions League rival whose continued approach for the forward had angered the Spanish champions.

Amid much criticism, Robinho accepted the move - thought to be as a means to an end and little more - and has since vocalised his optimism that the club can climb into the top four and beyond. Once he returns from international duty with Brazil next week, the former Santos man will make his debut against Chelsea.

The Blues have remained adamant that while they are upset to have not landed Robinho, they were not outbid, and simply refused to meet Real's valuation of the samba star. He begs to differ. "It is Real's fault that I did not sign for Chelsea but it is also Chelsea'a fault," he told The People. "I don't think they managed it very well. They waited until the last minute and it turned out badly for them."

It did not take long for the Brazilian to embarrass himself, as in one of his first interviews as a Man City player he accidentally referred to them as Chelsea. He has himself admitted that he was looking forward to linking up with Chelsea coach and countryman Luiz Felipe Scolari - who requested just he and Deco upon appointment at Stamford Bridge - but ultimately, Robinho just wants to be where he is loved. "My head was at Chelsea but now that is forgotten," he insists. "I know Scolari is upset with me but these things happen.

"When I play against them I will show that they were wrong not to raise their offer. City presented the offer five hours before the deadline and until then I had not been thinking about them at all."

Micah Richards, now a team-mate of Robinho, admitted his disbelief at the signing and the fantasy football world of which City are now a part. "I was glued to the TV last Monday listening to all these bids we were making for world-class players," the defender told the Sunday Mirror. "In the end I fell asleep and just after midnight my best mate rang me and said, 'We've signed Robinho.' I thought I was still dreaming and said, 'Yeah, whatever.' But then I turned the TV back on and there it was. I mean, he's the kind of player you would usually only pick for City if you were playing a computer game."

Richards, rated as one of the best young defenders in England, has been linked with his favourite club, Arsenal, as well as City's rivals Manchester United. However, following the takeover - City's second in as many years and with what appears to be more stability than Dr. Shinawatra - it is expected that the youngster will stick it out with the Citizens as they attempt to fulfil Dr. Al-Fahim's lofty visions of greatness. "Hopefully it is a sign of things to come and City will be winning trophies and playing in the Champions League every year," said a hopeful Richards. "If the things the new owner has said are true, this is City's chance to grab football by the scruff of the neck - and I can't wait."



If you liked this post why don't you bump for more football!!Thanks
Robinho: I'll Show Chelsea What I'm Worth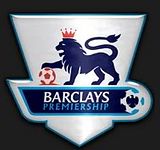 Reviewed by
admin Ucop
on
8:26 PM
Rating: