13 Hottest Soccer WAGs - Italian Women
Ilary Blasi
- Blasi is also known as Mrs. Francesco Totti, and routinely ranks among the hottest soccer WAGs from any country. Since marrying Totti, Blasi has mainly been a wife and mother, but before that? Well, you need look no further than her former career as a model and showgirl to see that she had no aversion to being photographed in the nearly-nude. Blasi has had the honor of being the only woman featured three times on the Italy Offside in their regular WAG feature (here, here, and here), so I think that alone earns her a spot on my list. If that wasn't enough for you, however, there are lots more images of her online.
Giorgia Palmas
- Palmas is apparently dating Bologna's Davide Bombardini, and despite her non-Italian sounding name, she was born on Sardinia. (Not that you care where she's from, with all these nearly-naked pictures of her.) In 2000, Palmas suffered the heartbreak of only finishing #2 in the Miss World competition, but she's recovered nicely with a career as a (surprise!) model and showgirl. She appeared twice on her own on the Italy Offside - here and here - and once with her BFF Elena Barolo (but you'll have to scroll down for that gem).
Marta Cecchetto
- This lovely lady is either married to Italian striker Luca Toni, or she's engaged to him. I'm not sure. But either way, she's known Toni for a bajillion years, so even though she's been a model forever and that makes her in no way a "normal" person, at least she didn't come waltzing into his life only after he'd become famous. Don't ask me why, but these things seem to matter to me. (I know, I know - it's because I'm a girl.) She's not exactly demure, but she's not as prone to exposing her chest as some other WAGs are.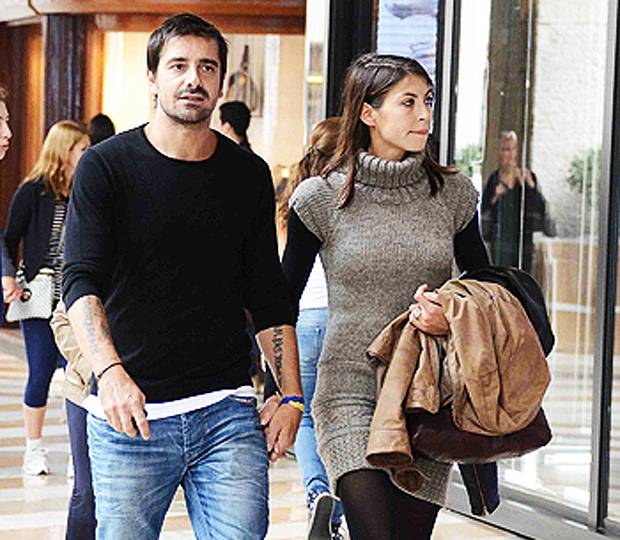 Manuela Arcuri
- Arcuri has a couple claims to the WAG title - she apparently used to date Francesco Totti, as well as retired Italian hottie player Francesco Coco (got a thing for the Francescos, Manuela?). Like the vast majority of the Italian soccer WAGs, Arcuri's background of showgirl and model has prepared her perfectly for the life of a WAG. I mean, that kind of training
must
prepare them - or they wouldn't all have the same resume, right? Right? Incidentally, this picture is one of my favorites of all the WAGs, but if you want more of the NSFW variety, you need look no further than a Google image search for her name. Yowza.
Martina Colombari
- Another resume-builder for Italian WAGs is being crowned Miss Italy, and Colombari's got that one wrapped up. She was Miss Italy 1991, and she's now married to former AC Milan player Alessandro Costacurta (now retired). And don't you worry - she's done her share of seriously NSFW photo-shoots as well, which you are welcome to check out. And don't be surprised by the sometimes-brunette, sometimes-blonde Colombari - she's just that versatile, folks.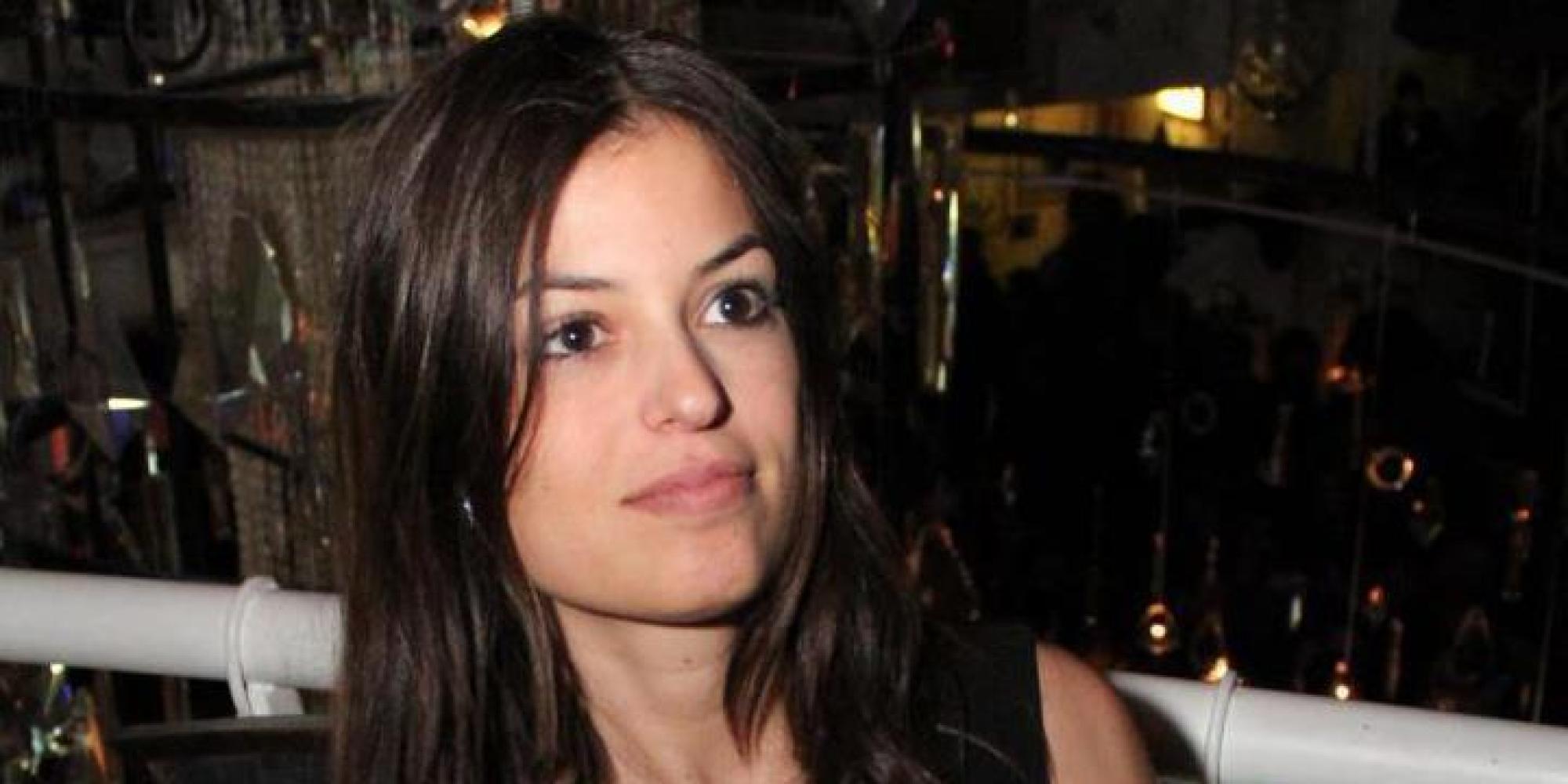 Sara Tommasi
- While Tommasi only made it to the finals of the Miss Italy competition and didn't actually win, she's hot enough to not only be (allegedly) dating Lazio player Valon Behrami, but to have also dated AC Milan striker Pippo Inzaghi. (I'm a Milan fan, and I think Inzaghi's cute in that kind of adorable-younger-brother kind of way, but I can't believe he scored with this woman. Seriously.) Tommasi's got plenty of NSFW photos to her credit, and appeared twice on the Italy Offside (here and here).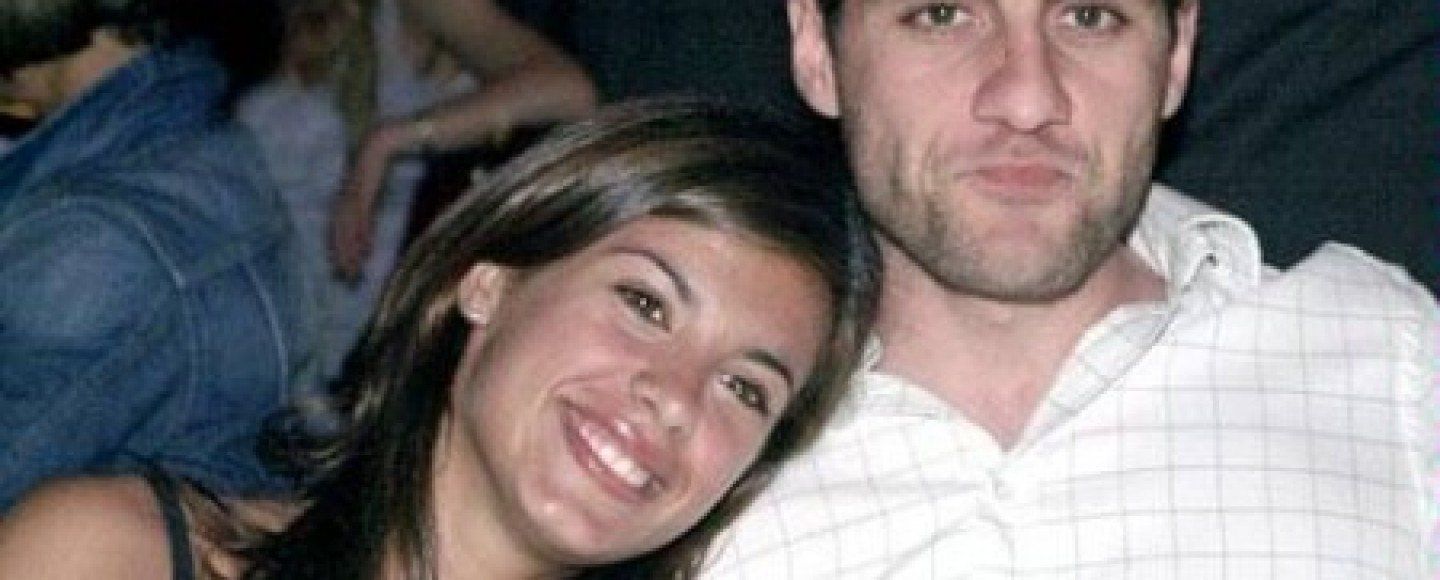 Elisabetta Canalis - Although you wouldn't know it by the list of WAGs I'm featuring here, based on my extensive research many of them share the same soccer tie-in - they dated Fiorentina player (though he looks to be leaving for next season) Christian Vieri. Yes, Mr. Vieri has made the WAG rounds, and Ms. Canalis is one of the women he's left in his wake. Though she looks no worse for the wear, does she? I'll let you be the judge. She appeared on the Italy Offside twice (here and here), and like many of the other WAGs on this page she's wearing even less clothing if you look at the image search here. But need you look further? I mean, really - she's proving just how very, very hot she is already. She's lying on a giant block of ice, for pete's sake, and she's still sweating. What more does she need to prove to you?

Elena Santarelli - When you see all the half-naked pictures of Santarelli online, I think you'll be pleased that her beau, Italian Bernardo Corradi, is actually back on Italian soil and playing for an Italian team (he's currently on loan to Parma from his Manchester City club). Or you may not care at all. Whatever. Santarelli's another pretty lady who's been featured twice on the Italy Offside (here and here), has worked as a model basically her whole life, and also appeared on the Italian reality show, "Island of the Famous People" (their version of "I'm a Celebrity, Get Me Out of Here"). I would assume you'd be getting bored with such similar bios after awhile, but that would mean you were actually reading them. Which I'm pretty sure you're not.

Elena Barolo
- If you
are
reading what I'm writing here, then this is your payoff for scrolling down from the lovely Giorgia Palmas who you read about earlier. She is bosom buddies (sorry, I had to say it, and you'll understand why when you click through to Barolo's feature on the Italy Offside) with Palmas, as they both appeared on an Italian TV show together (as, yes, showgirls) and have done a few risque photo-shoots together as well. And if you're wondering, Barolo is apparently dating Torino's Roberto Stellone, so that's what qualifies her as a WAG. Truthfully, it's Barolo's close personal photos with Palmas that qualify her for my list, however, as the ones of her on her own are decidedly meek in comparison.
Francesca Lodo - For some reason, it amuses me to read the same soccer player's names popping up with different women. I just keep wondering, do they compare notes? Share little black books? What? Anyway, Lodo has apparently had the pleasure of not only dating Francesco Coco, but also being engaged to Inter's Javier Zanetti. In this picture, Lodo is wearing just about the most clothing she is in any of the photos I saw on an image search, if that tells you anything about her resume. She's done the requisite Italian reality show and nudie calendar, and she's also Giorgia Palmas' cousin. Clearly, hotness really runs in that family, people.
Rosaria Cannavò - The simple fact that Cannavò once dated notoriously off-his-rocker Sampdoria player Antonio Cassano makes me question her judgment, but she is hot, so here she stays. And perhaps she's learned the error of her ways, as she's currently on the arm of Roma's Christian Panucci. In addition to the usual boob-bearing shots you can find all over the interwebs, Cannavò and her oversized breasts also appears in a fair number of videos as well. I'll let you go find those on your own - I can't do all the hard work for you (pun intended), can I?
Federica Ridolfi - While Ridolfi has a habit of covering up her chest just as the photographer is getting the shot (how irritating!), she does continue the WAG tradition of wearing exceptionally small clothing and posing in provocative ways. She's dating Livorno's Giuliano Giannichedda, and her bio includes such WAG musts as showgirl, model and dancer. The Italy Offside says she's a whopping 31 years old, which alternately makes me impressed and thoroughly depressed. Fellow women over 35, if any of you are actually reading this, I'm sure you can understand.
Alessia Marcuzzi - This blonde bombshell is dating Carlo Cudicini, an Italian goalkeeper who currently plays in the UK for Chelsea. She's followed much the same path to fame as most of the other WAGs on this page, in that she's got the words "showgirl," "model" and "nude calendar" on her bio. She's also got lots of boobage on display for your viewing pleasure. Personally, I have a fondness for the picture the Italy Offside used, with a naked Marcuzzi pinned under a giant jungle leaf, but that's because I think it's funny - not because I think it's sexy. But, you know, to each his own.

Pretty nice list, eh? But I'm not done here. Because I'm a girl, I am almost contractually obligated to honor not just the scantily-clad ladies who capture the hearts (and, ahem, lord knows what else) of these great football players, but also the completely normal women that some Italian soccer greats are married to. What's my definition of normal? Well, that they're usually photographed wearing more than something the size of a washcloth, for starters. Also that they didn't necessarily get their start as models, and they don't produce nudie calendars every year. Using my definition, then, you'd be surprised at how few WAGs actually qualify as "normal." Or maybe you wouldn't.
At any rate, saying that the following women are "normal" doesn't mean they're not pretty. It just means they appear to be human, and not artificially produced in some secret WAG lab. Because let's face it, without these "normal" women who have bagged serious soccer hotties, the rest of us normal girls would have nothing to hope for.
More Beautiful Women
So, here are the WAGs who are "noteworthy for their normalcy:"
Mrs. Fabio Cannavaro, Daniela Cannavaro
Daniela is Fabio's childhood sweetheart - how cute is that?? They've been together for ages, and have three kids. She's routinely described on WAG sites as a regular "housewife," perhaps the only one among the Italian WAGs. There are some really cute pictures of Daniela and Fabio together from many years ago, and they look no less happy these days.
Mrs. Daniele De Rossi, Tamara De Rossi
- These two only got married in 2007, but she doesn't appear to have had a career as a showgirl before life with Daniele. And despite the relatively short time they've been married, they already have a mini-De Rossi - a daughter called Gaia.
Mrs. Alessandro Del Piero, Sonia Amoruso
- I couldn't tell from my poking around online whether these two were married or just engaged, but according to sofia who commented on this post, Sonia & Alessandro are, indeed, married, and they even have a son together. Thanks for the update, sofia! I did find out that the pair has been together since 1999, and Mrs. Del Piero (who appears to have no history as a model or showgirl) owns her own shop in Turin.
Mrs. Marco Materazzi, Daniela Materazzi
- I can't really find anything on Mrs. Materazzi online, except that she's Mrs. Materazzi. As you can tell from this photo, however, she's clearly as badass as her man. I mean, just look at those tattoos! I know these two have some kids, but I'm not sure how many (it looks like two or three).
Mrs. Alessandro Nesta, Gabriella Pagnozzi
- Gabriella and Alessandro were married in June 2007, and they've got two munchkins together (Sofia and Tommaso), the first of whom was born in late 2006. Yes, to those of you who are counting, that's before they were married. And she still wore white at the wedding. But I'm not judging her, and neither should you.
Mrs. Andrea Pirlo, Deborah Pirlo
- Deborah and Andrea have been together for years (since long before he was the go-to playmaker for both AC Milan and the Azzurri). They were married in 2001, and they've got two kids - Niccolò (pictured) and Angela. And folks, if there was any doubt that wee Niccolò is a mini-Andrea, just look at the kid's eyes.
13 Hottest Soccer WAGs - Italian Women
Reviewed by
admin Ucop
on
10:33 PM
Rating: