Five-Star Brazil Cruise Past Chile
This was the Brazil that we have all been waiting for. Carlos Dunga's side put on a sensational performance, beating Chile 3-0, with two goals from Luis Fabiano and another from Robinho..
Chile 0-3 Brazil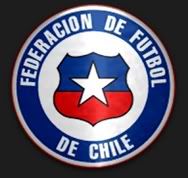 Brazil cruised to a comfortable 3-0 victory over Chile in a crucial World Cup qualifier in Santiago, and with such a brilliant performance from his troops it seems that Carlos Dunga's position is more than secure for now...
First Half
As was expected Chile pushed forward in numbers at the beginning of the match as they tried to score an early goal that would work to unsettle the Brazilians.
But it was Brazil who looked the more dangerous of the two sides, and they created an excellent opportunity to go ahead in the 9th minute, but Robinho's final product was saved by Chile goalkeeper Claudio Bravo.
Minutes later Chile had a penalty claim turned down by Carlos Torres, when a tricky Matias Fernandez seemed to be impeded in the area.
Chile began to inflict heavy pressure on the Brazil goal, and Humberto Suazo should have put them in the lead in the 13th minute but he fired a close range effort over the crossbar when he just had the goalkeeper to beat.
Despite absorbing heavy pressure Carlos Dunga's side continued to look dangerous on the counterattack, and they took a surprise lead in the 20th minute when Ronaldinho pumped a free-kick into the area and Luis Fabiano flicked a smart header past Bravo.
At this stage the Brazilians were clearly on top, and Ronaldinho hit the side netting from close range after a brilliantly worked attacking move created by the pumped Brazilians.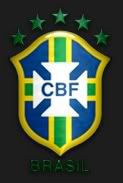 In the 36th minute Brazil were awarded a penalty when Diego looped the ball over a Chilean defender and was brought down in the area. Ronaldinho stepped up to the spot, but his well directed shot was brilliantly saved by Bravo.
But just before half time Robinho doubled Brazil's advantage when he beat Bravo with a well placed shot from inside of the area after outstanding work from Luis Fabiano.
Second Half
Early into the second half Brazil were reduced to ten men when Kleber received a second yellow card. This seemed to affect the Brazilians a touch, as Chile pushed forward in numbers, looking to reduce the deficit.
However, soon Chile were a man down as welll, when former Palmeiras playmaker, Jorge Valdivia, received a straight red card for a violent tackle on Brazil midfielder Josue.
After that incident the confident Brazilians began to dominate proceedings, and they worked several outstanding collective moves that started in defense and ended with clear-cut goal-scoring opportunities. This was the Brazil Dunga had been waiting for: a technically gifted side with speed and determination.
Chile, on the other hand, lacked ideas in the midfield and in the attack, as Brazil continued to play on the counterattack with the speed of their wingers.
Luis Fabiano, who was in top form, missed a couple of great opportunities to extend Brazil's lead, having seen his efforts well saved by Bravo, who only just managed to keep Chile in the game.
In the 83rd minute Luis Fabiano scored Brazil's third goal of the night, when he got the better of a Chilean defender with his superior physical presence and beat Bravo with a clinical finish.
With the victory, Brazil climb into second position of the group standings, on the same points as Argentina, but two behind group leaders Paraguay. Brazil will face Bolivia in their next World Cup qualifier on Wednesday in Rio de Janeiro.
Team Line-ups
Chile 0: Claudio Bravo, Gonzalo Jara, Marcos Estrada, Gary Medel, Arturo Vidal (Roberto Caraceda 46') , Carlos Carmona, Hugo Droguett (Jorge Valdivia 39'), Matias Fernandez, Alexis Sanchez, Humberto Suazo and Mark Gonzalez (Jean Beausejour 46'). Coach: Marcelo Bielsa
Brazil 3: Julio Cesar, Lucio, Luisao, Maicon, Kleber, Gilberto Silva, Josue, Diego (Elano 78'), Robinho, Ronaldinho (Juan 52') and Luis Fabiano (Jo 87'). Coach: Carlos Dunga
Goals: Luis Fabiano (20' and 83') and Robinho (44')
Red Cards: Kleber (47') and Jorge Valdivia (63')
Incidents: Ronaldinho penalty kick saved by Claudio Bravo (36')
Referee: Carlos Torres (Paraguay)
Venue: Estadio Nacional de Santiago, Chile. Att: 70,000
If you liked this post why don't you bump for more football!!Thanks
Five-Star Brazil Cruise Past Chile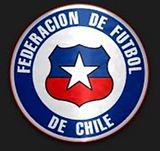 Reviewed by
admin Ucop
on
5:29 AM
Rating: