Kickbolapedia : Ronaldinho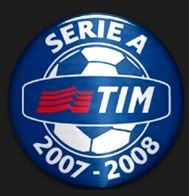 Ronaldo de Assis Moreira (born March 21, 1980 in Porto Alegre), commonly known as Ronaldinho or Ronaldinho Gaúcho, is a Brazilian footballer who plays for Serie A side
AC Milan

and the Brazil national team.



Ronaldinho, meaning "little Ronaldo," is better known in Brazil by the nickname Ronaldinho Gaúcho, in order to distinguish him from Ronaldo, who was already called "Ronaldinho" in Brazil. Ronaldo simply went by his first name upon his move to Europe, thereby allowing Ronaldinho to drop the "Gaúcho" and remain simply as Ronaldinho.
Among his many achievements and accolades, Ronaldinho is a two-time winner of the FIFA World Player of the Year, European Footballer of the Year and FIFPro World Player of the Year awards. He became a Spanish citizen in January 2007.
Biography and personal life
Ronaldo de Assis Moreira was born in the Rio Grande do Sul capital of Porto Alegre. His mother, Miguelina, is a former salesperson who studied to become a nurse. His father, João, was a shipyard worker and footballer for local club Esporte Clube Cruzeiro (not to be confused with Cruzeiro EC), and suffered a fatal heart attack when Ronaldo was eight. After Ronaldo's older brother, Roberto, signed with Grêmio, the family moved to a more affluent home in Porto Alegre, which was a gift from Grêmio to convince Roberto to stay at the club. Roberto's career was ultimately cut short by injury.
Ronaldo's football skills began to blossom at an early age, and he was first given the nickname Ronaldinho because he was often the youngest and the smallest player in youth club matches. He developed an interest in futsal and beach football, which later expanded to organized football, and his first brush with the media came at the age of thirteen, when he scored all 23 goals in a 23-0 victory against a local team. Ronaldinho was identified as a rising star at the Egypt 1997 under-17 world championship, in which he scored two goals on penalty kicks.
Today Roberto acts as Ronaldinho's manager, while his sister, Deisi, works as his press coordinator. Ronaldinho became a father for the first time on February 25, 2005, after Brazilian dancer Janaína Mendes gave birth to their son, who was named João after Ronaldinho's father.
Club career
Early career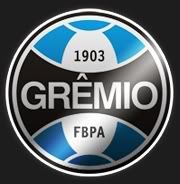 Ronaldinho's career began with the Grêmio youth squad under head coach Celso Roth, who only played him due to immense pressure from team supporters. He made his senior side debut during the 1998 Copa Libertadores. In 2001, Arsenal F.C. expressed interest in signing Ronaldinho, but the move collapsed after he could not obtain a work permit, because he was a non-EU player who had not played enough international matches. He considered playing on loan with Scottish Premier League side St Mirren F.C., which never happened due to his involvement in a fake passport scandal in Brazil.Ronaldinho ultimately signed a five-year contract with Paris Saint-Germain FC.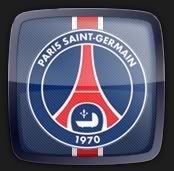 During the 2001-02 season, PSG manager Luis Fernandez claimed that Ronaldinho was too focused on the Parisian nightlife rather than football, and complained that his holidays in Brazil never ended at the scheduled times. In 2003, less than two years into his PSG stint, Ronaldinho made it clear he wanted to leave after PSG failed to qualify for any European competition.


FC Barcelona
On July 19, 2003, FC Barcelona acquired Ronaldinho for £21 million. Originally, Barcelona president Joan Laporta had promised to bring David Beckham to the club, but following his transfer to Real Madrid, Barcelona entered the running for Ronaldinho and outbid Manchester United for his signature.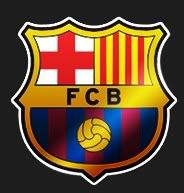 He made his team debut in a friendly against A.C. Milan at RFK Stadium in Washington, D.C, scoring one goal in a 2-0 victory. After suffering from injury during the first half of the campaign, he returned and helped lead Barcelona to a second-place league finish.
Ronaldinho won his first league title in 2004-05, and was named FIFA World Player of the Year on December 20, 2004. On March 8, 2005, Barcelona were eliminated from the Champions League by Chelsea F.C in the first knockout round, with Ronaldinho scoring both goals in a 4-2 loss.
With Ronaldinho's contract expiring in 2008, he was offered an extension until 2014 that would have net him £85 million over nine years, but he turned it down. In September 2005, he signed a two-year extension that contained a minimum-fee release clause that allowed him to leave should a club make an offer to Barcelona of at least £85 million for him.
By the end of the 2004-05 season, Ronaldinho had started to accumulate a host of personal awards. He won the inaugural FIFPro World Player of the Year in September 2005, in addition to being included in the FIFPro World XI. He was named as both the European Footballer of the Year . He was again named FIFA World Player of the Year with 956 points, more than triple the amount (306) of runner-up Frank Lampard.
On November 19, 2005, Ronaldinho scored twice as Barcelona defeated Real Madrid 3-0 on the road in the first leg of the El Clásico. After he sealed the match with his second goal, he received a standing ovation from the Madrid fans. He was chosen for the UEFA Team of 2005 for the third consecutive year in January 2006.
Barcelona eliminated SL Benfica in the '05-06 CL quarterfinals with a 2-0 home victory, with Ronaldinho scoring one of the goals after missing an early penalty kick. After a 1-0 semifinal aggregate win over AC Milan, in which Ronaldinho assisted the series' only goal by Ludovic Giuly, Barcelona progressed to the CL final, which they won on May 17, 2006 with a 2-1 defeat of Arsenal F.C. despite Ronaldinho being kept in check for the match. Two weeks earlier, Barcelona had clinched their second straight La Liga title with a 1-0 win over Celta Vigo, giving Ronaldinho his first career double. He finished the season with a career-best twenty-six goals in all competitions, and was named the 2005-06 Champions League Player of the Year.
On November 25, 2006, Ronaldinho scored his fiftieth career league goal against Villarreal CF, then later scored a second time with an overhead bicycle kick. He later said to reporters that the latter was a goal he had dreamed of scoring since he was a boy. He scored once and set up two others in Barcelona's 4-0 Club World Cup win over Mexico's Club América on December 14, but Barcelona were defeated 1-0 by Brazilian club Internacional in the final. Ronaldinho was nonetheless the recipient of the Bronze Ball Award for the competition.
The next day, Ronaldinho finished third in the running for the 2006 FIFA World Player of the Year, behind World Cup-winning captain Fabio Cannavaro and Zinedine Zidane. Ronaldinho was named among the UEFA Team of the Year for the third straight time in January 2007, receiving the highest number of votes in over 290,000 nominations. He was forced to miss a charity match on March 13 due to an injury he had picked up several days earlier in Barcelona's 3-3 El Clásico draw with Real Madrid.
He played his 200th career match for Barcelona in a league match against Osasuna on February 3, 2008. However, his 2007-08 campaign as a whole was plagued by injuries, and a muscle tear in his right leg on April 3 prematurely ended his season. On May 19, Laporta stated that Ronaldinho needed a "new challenge," claiming that he needed a new club if he were to revive his career. Manchester City F.C. owner Thaksin Shinawatra confirmed on June 6 that he was interested in acquiring him.
Ronaldinho and Barcelona teammate Lionel Messi each captained a team of international stars in an anti-racism exhibition match in Venezuela on June 28, which ended in a 7-7 draw. Ronaldinho finished with a pair of goals and two assists in what would be his last match as a Barcelona player.
A.C. Milan
Ronaldinho turned down a £25.5 Million offer from Manchester City to join Italian giants A.C. Milan on a three-year contract, after he was purchased from Barcelona for €21 million. With the number 10 already occupied by teammate Clarence Seedorf, he selected 80 as his jersey number, because 1980 was his birth year.




International career
Ronaldinho is one of few Brazilian players to have played at every international age level. He was part of the first Brazilian team to win the FIFA U-17 World Championship in 1997, in which his first goal was a penalty against Austria in the first group match, which Brazil won 7-0. Ronaldinho finished with two goals and was awarded the Bronze Ball award as Brazil scored a total of twenty-one goals while only conceding two.
1999 was a busy year for Ronaldinho in terms of international play. He took part in the 1999 FIFA World Youth Championship, scoring his first goal in Brazil's last group match. In the round of sixteen, he scored two first-half goals in a 4-0 win over Croatia, and finished with three goals as Brazil were eliminated by Uruguay in the quarterfinals. On June 26, three days before the start of the 1999 Copa América, he earned his first cap for Brazil in a 3-0 win over Latvia, and he scored one goal during Brazil's victorious Copa América campaign. One week after the conclusion of the Copa América, he was called up for the 1999 Confederations Cup, in which he scored in every match, including a hat-trick in an 8-2 semifinal rout of Saudi Arabia. Ronaldinho missed the final, a 4-3 loss to Mexico, due to injury.
Ronaldinho participated in his first World Cup in 2002, as part of a formidable offensive unit with Ronaldo and Rivaldo, scoring two goals. One came in the quarterfinal against England on June 21, before he was sent off for a foul on England defender Danny Mills. He was suspended for the semifinal, but returned to Brazil's starting lineup for the 2-0 victory over Germany in the final.
He captained Brazil to its second Confederations Cup title in 2005, and was named Man of the Match in a 4-1 victory over archrivals Argentina in the final on June 29.
2006 World Cup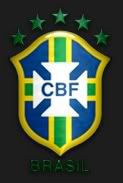 Ronaldinho started in all five of Brazil's 2006 World Cup finals matches as part of a much-publicized "magic quartet" of offensive players, alongside Adriano, Robinho, and Kaká. However, the foursome finished with only three goals as Brazil disappointed as a whole in the tournament. Ronaldinho turned in his worst collective performance in his international career, going scoreless with only one assist, which was for Gilberto's goal in a 4-1 group stage victory over Japan. He was a non-factor as Brazil were eliminated by France 1-0 in the quarterfinal, in which Brazil had only one shot on goal for the entire match.
The team was harshly criticized by Brazilian fans and media following their return home. On July 3, two days after Brazil's elimination, vandals immolated and destroyed a 7.5-meter (23-foot) tall fiberglass and resin statue of Ronaldinho in Chapecó. The statue had been erected in 2004 to celebrate his first FIFA World Player of the Year award. That same day, Ronaldinho, joined by Adriano, returned to Barcelona and held a party at his home, which was continued into the early morning hours at a nightclub. This aggravated the hard feelings of many Brazilian fans, who believed that they were betrayed by the lack of effort from the squad. Ronaldinho and Adriano's reaction to the negative publicity contrasted with those of some of Brazil's defensive unit. Reserve goalkeeper Rogerio Ceni commented, "Some defeats are marked by struggle, but we lost in an infelicitous way, that wasn't what we had hoped for." Meanwhile, Zé Roberto, who earned two Man of the Match awards during the competition, tearfully said to the press, "The unity that we had outside the pitch, lacked inside it."
Post-World Cup
Dinho has been fairly inactive under new coach Dunga, earning three caps in a six-month span following the World Cup. On March 24, 2007, he started for Brazil for the first time since September 2006 and netted twice in a 4-0 win over Chile, which marked his first goal since the 2005 Confederations Cup final and thus ended a scoreless streak that lasted nearly two years. He was not called up for the 2007 Copa América, which was won by Brazil, and on October 18, he was controversially benched by Barcelona after he was late returning to Spain following Brazil's 5-0 friendly win over Ecuador. He and several Brazil players celebrated the win by partying through the night at a posh Rio de Janeiro nightclub. Ronaldinho left at 11 a.m. the next morning, allegedly in the trunk of a car in order to avoid the media.
Ronaldinho was named to Brazil's 2008 Summer Olympics squad on July 7, 2008. Barcelona initially blocked the move because of his then-upcoming Champions League commitments with the club. The decision was later nullified following Ronaldinho's transfer to Milan, who in turn permitted him to make the trip to Beijing. On July 28.2008, Ronaldinho captained Brazil in an Olympic warm-up game against Singapore. Brazil won 3-0, with Ronaldinho picking up a goal and an assist. At the games themselves, Brazil showed good form and scored eight goals in their three group games. Ronaldinho scored twice as Brazil hammered New Zealand The team was eventually knocked out in the semi-finals by arch-rivals Argentina who won the game 3-0 in convincing style. However, they could be considered unlucky as Ronaldinho hit the post from a free-kick and Alexandre Pato had a seemingly legal goal wrongly disallowed for offside. Ronaldinho led the team to victory in the bronze medal match against Belgium
If you liked this post why don't you bump for more football!!Thanks
Kickbolapedia : Ronaldinho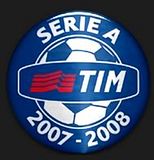 Reviewed by
admin Ucop
on
9:26 AM
Rating: