Dr. Sulaiman Al-Fahim Takeover City !
On September 1st 2008 the Abu Dhabi United Group, of which Al-Fahim is a part, completed the potential take over of Premier League football team
Manchester City

. The deal was signed at the

Emirates Palace Hotel

in the presence of Al-Fahim, who was representing ADUG and is expected to sit on the Manchester City board.

Within hours of the take over deal being finalized, ADUG financed the purchase of Robinho for a British transfer record of £32.5 million. He has also said that he wants to bring in players such as Lionel Messi, Sergio Ramos, Javier Mascherano, Philip Lahm, Fabio Cannavaro, Kaká. Rumours of the players' discontent at AC Milan are beginning to gather pace and their failure to reach this season's UEFA Champions League has only added fuel to that particular fire. Also Francesc Fabregas, Fernando Torres, Ruud Van Nistelrooy, Ronaldo and David Villa are said to be targets for the Manchester club. Bids, such as the club's attempt to gazump Manchester United's protracted bid to sign Dimitar Berbatov from Tottenham Hotspur, have shown an early intent of what could seem a formality in the future.
Dr. Sulaiman Al-Fahim Takeover City !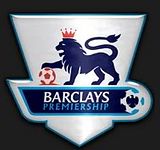 Reviewed by
admin Ucop
on
10:17 AM
Rating: