Harsh! What Cristiano Ronaldo said to Aron Gunnarsson when he asked for his shirt
Harsh?
Iceland's draw against Portugal earlier this week really should have been a celebration of an underdog grabbing an unexpected result against a team with one of the world's best players in it. Instead it's been reduced to farce and bitching.
On their European Championships debut Iceland were expected to get beat pretty easily by Portugal and the early indication was that it would all be about damage limitation especially when Nani opened the scoring on 31 minutes and they dominated the first half.
However they were unable to build on their lead with Birkir Bjarnason equalising for the unfancied underdogs after 50 minutes. Some occasional back to the wall defending saw the Scandinavians hold on to a draw but they were never really troubled.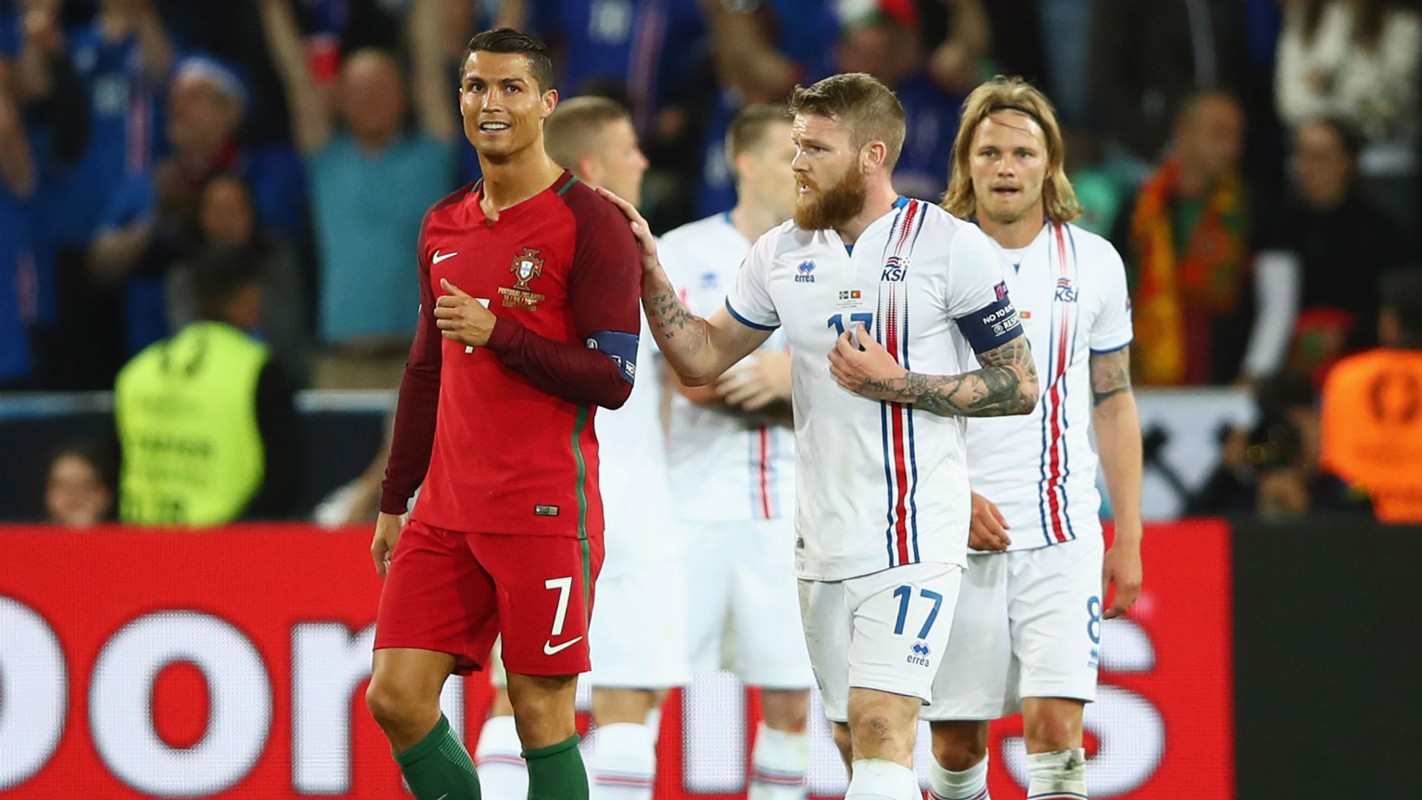 After the match a very disappointing Cristiano Ronaldo criticised their "anti-football" negative tactics and according to the German newspaper Bild the Portugal captain refused to swap shirts with Iceland captain Aron Gunnarsson condescendingly asking "Swap shirts? Who are you?" when the opposition player asked.
However Portugal manager Fernando Santos has defended his star man's views on their previous opponents and on not swapping shirts with his opposite captain by suggesting that it was the Iceland players' fault for winding the Real Madrid forward up:
"It makes me laugh when people talk about fair play. The Icelanders spent the whole game provoking Ronaldo and Pepe; they did it before the game and they were at it during the game from the bench."
That's all well and good but he should be used to being wound up by now surely?
The whole thing doesn't reflect well on anyone, not that Iceland will care after their historic point.
Harsh! What Cristiano Ronaldo said to Aron Gunnarsson when he asked for his shirt
Reviewed by
admin Ucop
on
2:32 PM
Rating: