Jurgen Klopp Speak to the hand
Alan Pardew pays Liverpool boss Jurgen Klopp ultimate compliment - by comparing him to Alan Pardew
If Alan Pardew thinks you're a bit like Alan Pardew, you MUST be doing well
If there's one person who knows just how good Alan Pardew is, it's Alan Pardew.
The Crystal Palace manager is not a man short of self-belief. You often get the feeling that in the head of Alan Pardew, Alan Pardew is the model of what a Premier League manager should be.
Klopp and Pardew: peas in a pod (says one of them)
So when 'Pards' wants to pay a fellow manager a really special compliment, there's only one option: tell him he's a bit like Alan Pardew.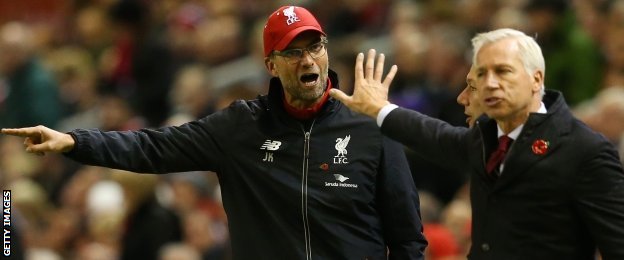 'I'm sorry Jurgen but you're wrong. I'm right. I'm not listening anymore.'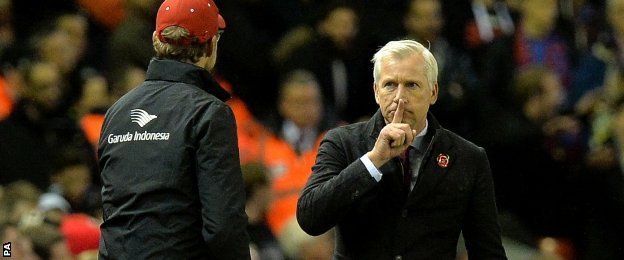 'Haven't I told you to be quiet?'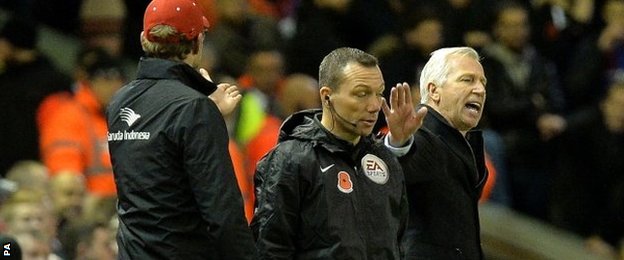 'Don't make me send you back to that naughty step, Jurgen. Final warning.'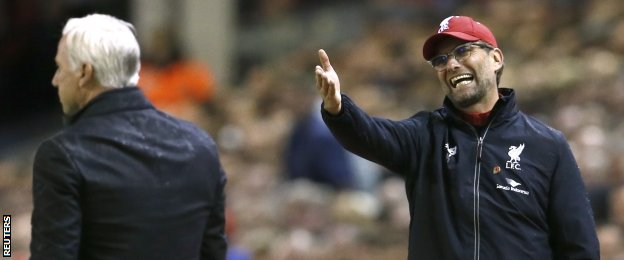 'You can't call me, Al. Mr Pardew to you.'
That's exactly what he did when asked about Jurgen Klopp in the build-up to Liverpool v Crystal Palace .
"I do see him on the sideline, and I look at myself and think 'That's very similar to how I am'.
"[Me and Klopp] are just expressive in our feelings, a little bit more so than maybe other managers."
It's an interesting idea - the thought that the Crystal Palace boss sees a bit of Liverpool's new messiah in him.
We could at this point mention that Jurgen Klopp has won a title in Germany and taken a team to a Champions League Final - and remind you that Alan Pardew has done neither of those things.
Instead, let's focus on the one similarity that does spring to mind.
Klopp's Rage…
…and Alan's Anger…
Jurgen Klopp Speak to the hand
Reviewed by
admin Ucop
on
5:30 PM
Rating: