Why Roman Abramovich must not panic and sack Jose Mourinho
WHY CHELSEA MUST NOT PANICK AND SACK JOSE MOURINHO
Why Chelsea owner Roman Abramovich must not panic and sack Jose Mourinho
To say that this is not the best of times for Chelsea FC, Jose Mourinho and myself is to say the least.
In the league, we have been wobbling and fumbling this season. With just 11 points on the board and the Blues closer to relegation than the top of the table, there is a danger that the our season is on the verge of disaster before it has even begun.
Chelsea's latest setback - Capital One Cup elimination at the hands of Stoke - looks set to keep the pressure firmly on Jose Mourinho after a dismal start to the season. As a natural reaction, it's not surprising that many followers of football have called for the sack of Jose Mourinho; some Chelsea fans inclusive. However, I stand an exception to this call, notwithstanding the result of our next match against Liverpool. It has been insinuated that a negative result against rivals Liverpool on Saturday will force the Chelsea hierarchy into sacking Mourinho for the second time. I strongly frowned at such, as doing this would be a poor decision and choice. If the Stamford Bridge outfit do opt to pull the trigger on Mourinho, in my view, it may prove quite difficult to be the needed solution. Not even in the interim. Why?
1. The Other Candidates Are Lacking.
This is the biggest and most obvious place to start for the Chelsea board, who have to seriously consider the lack of options ready to replace Mourinho if they do pull the trigger. Pep Guardiola and Diego Simeone are rumored as the 2 favourites to replace the Portuguese. Agreed that the duos have the pedigree to manage Chelsea, but, neither of those will be available until the end of the season, if at all, so it would be a major, perhaps fatal, gamble to get rid of a proven manager for an interim coach and wait for one of those 2 to become available. Guardiola and Simeone are exciting choices on the surface but there are flaws in the plan that are being ignored - first and foremost there is absolutely no guarantee either will come next summer. Bayern Munich desperately wants to keep Guardiola in Germany and will continue to push him to sign an extension to his deal as long as his future remains undecided. But while Simeone has been rightly praised for bloodying the nose of the Spanish elite, there has also been criticism at his defensive and sometimes boring style of play. Like Mourinho, the former Argentina midfielder often plays with all 10 men behind the ball, relying on the lightning quick counter-attack. His 4-4-2 formation employs two deep-lying midfielders, Gabi and Tiago usually, and like Mourinho, if Simeone were to become Chelsea boss there would surely be negative press over his boring style of play if results were to go against him. Both Guardiola and Simeone represent a sound medium-term strategy, they are excellent managers, but pursuing either in the summer appears extremely risky - sacking Mourinho now leaves Chelsea with a need to fill immediately, and the options are sorely lacking. So, who are the capable hands available?
For me, I think Carlo Ancelotti, Fabio Capello and Guus Hindick are the 3 most high-profile managers who could be feat for the job in the immediate term. There are other coaches but, they do not inspire. At all. Carlo Ancelotti would actually be an impressive choice - but would the Italian really want to return to work for a board who shamefully fired him in the tunnel of Goodison Park less than a year after winning the club's first and only Double? I doubt. Even if he is to accept a return, I dont think the Italian is keen to become a temporary manager while the Chelsea hierarchy waits for someone better. Fabio Capello couldn't get Russia to the Euros and Guus Hiddink did a brilliant job with Chelsea previously but was clueless as the Netherlands failed to reach Euro 2016. Therefore, the most glaringly obvious defence of Mourinho is that there are no better options than him available right now.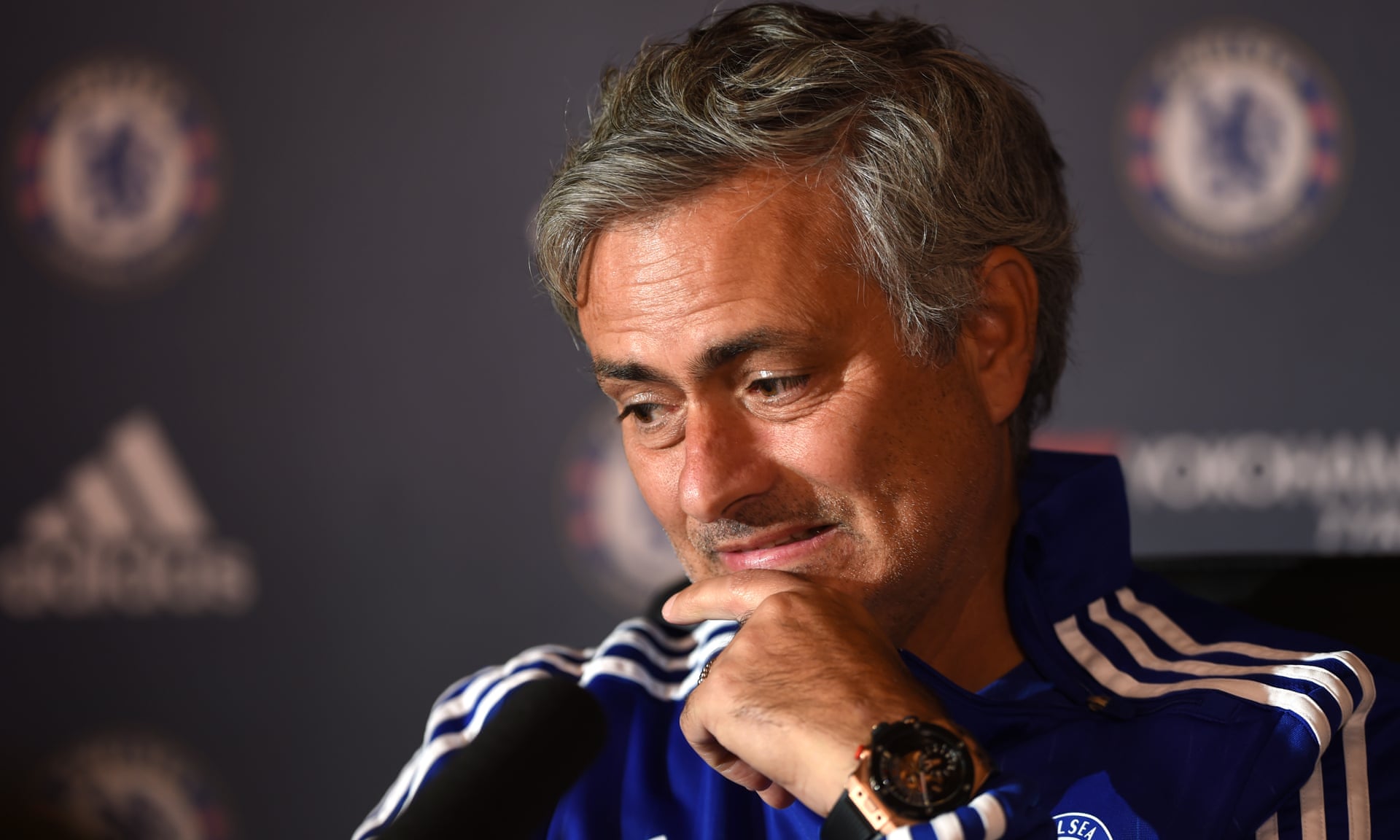 2. Replacing Him Is Not A Guarantee For Success.
This is JM second missionary journey in Stamford bridge. If his sack in 2007 had brought the desired success, Abrahmovich wouldn't have recalled him for a second spell. In Europe, it is only Real Madrid that can compete with Chelsea as having the highest turnover of managers for the past decade. Frequent sacking of managers has not really been much helpful and doing that now is still unlikely to make much difference. After Mourinho's first spell, we have hired and sack 7 different coaches, both interim and permanent. Among the 7, it was only Carlo Anceloti and Roberto Di Matteo that won the EPL and UCL respectively. After a decade of success and instability the focus should now become something more permanent, to build a legacy. This is something you can see from the youngest academy players through to the manager. Consequently, Me thinks Mourinho should be central to this vision and with this, keeping him employed should be paramount despite the slow start of the season. Sir Alex Ferguson once had a bleak three-year spell at Manchester United when he failed to win the Premier League, failed to get to the quarter-finals of the Champions League and had fans and the media calling for his head. He won just one FA Cup in that time. But Ferguson turned it around and went on to win another 5 Premier League titles and the Champions League, retiring as one of the greatest managers world football has ever seen.
3. Mourinho's Track Record Should Afford Him Time.
Despite the poor results, Mourinho deserves the time and the chance to turn it around at a club that he helped put on the map. He is the best coach in our history. It was only 5 months ago that Chelsea won the Premier League title. Sacking a world class manager like Mourinho because of a bad 2 months seems ludicrous and probably wouldn't be an issue at any other Premier League club. If we sack him, then what would Arsenal do to Wenger? I concede that Mourinho's antics - the Carneiro row and constant bickering with the FA - hasn't helped, but Mourinho and his players haven't become useless overnight. What he has done for Chelsea in 2 spells should have offered the Portuguese more grace with things going wrong. He was prematurely sacked in his first tenure and the Blues cycled through 7 managers, to varying degrees of success, before going back to him. Chelsea have been English champions 5 times - Mourinho was in charge for 3 of them. He's the best manager the Blues have ever had and undoubtedly second to none in the present EPL, by quite a distance. Therefore, a knee jerk reaction is not the way for Chelsea to build for the future, a new arrival is unlikely to match the pedigree of the Portuguese manager who still commands the respect and and support of the vast majority of Chelsea fans.
4. The Fans Have His Support.
Check fan forums, social media or listen to opinions in the public and at the grounds - the majority of Chelsea fans want Mourinho to stay, sacking him would prove another unpopular move for a board that has hardly ever taken fans' opinion into account when making major decisions. There is a section of Chelsea support who idolise Mourinho and believe the man can do no wrong, no matter what he says or does. Therefore, sacking a popular manager who has given so much to the club would lead to dissent at Stamford Bridge. Chelsea fans remember the Avram Grant, Andre-Vilas Boas, Scolari and Benitez. Arsenal stood with Wenger despite not winning the EPL for a decade. It would betray common logic to sack Mourinho because of some unimpressive results in a season that is just 2 months old. It is therefore expedient that we stick with a manager who does not know how to fail.
WHAT I THINK MOURINHO SHOLD DO.
Having said all that Mourinho must make some rather drastic changes to his modus operandi. The first of which is to stop the blame game and get down to serious business. He has to get the first-team back onside and performing at the level at which they were last season. Kurt Zouma is not a right-back, make more use of Baba Rahman. Give him and a couple of the other fringe players, Kennedy, Traore and Loftus-Cheek chance to play. Throw them in against Liverpool. He shouldn't be afraid of resting one or 2 of the under-performing stars. Jose Mourinho should be given the chance to prove he is the man to do it. He has to prove he can manage through adversity, perhaps for the first time in his career. If he can't, by all means reconsider his position in the summer, but sacking him now would be a grave mistake. In Jose Mourinho, I believe. A Chelsea fan both in time of success and storm.
Why Roman Abramovich must not panic and sack Jose Mourinho
Reviewed by
Cyusrie
on
8:15 PM
Rating: