Éamon Zayed didn't expect to end up in Malaysia playing beside El Hadji Diouf
Éamon Zayed: I didn't expect to end up in Malaysia playing beside El Hadji Diouf
Zayed, who had a tough spell at Shamrock Rovers before a relatively successful loan stint at Sligo Rovers in the second half of this year, has joined Sabah and is set to partner the ex-Liverpool attacker up front
Eamon Zayed hadn't a clue he would be El Hadji Diouf's new strike partner when he was collecting his dole just a few weeks ago.
But the Libyan international is now in pre-season mode with the ex-Liverpool attacker ahead of the Malaysian season kicking off on January 16.
Zayed, who had a tough spell at Shamrock Rovers before a relatively successful loan stint at Sligo Rovers in the second half of this year, has joined Sabah.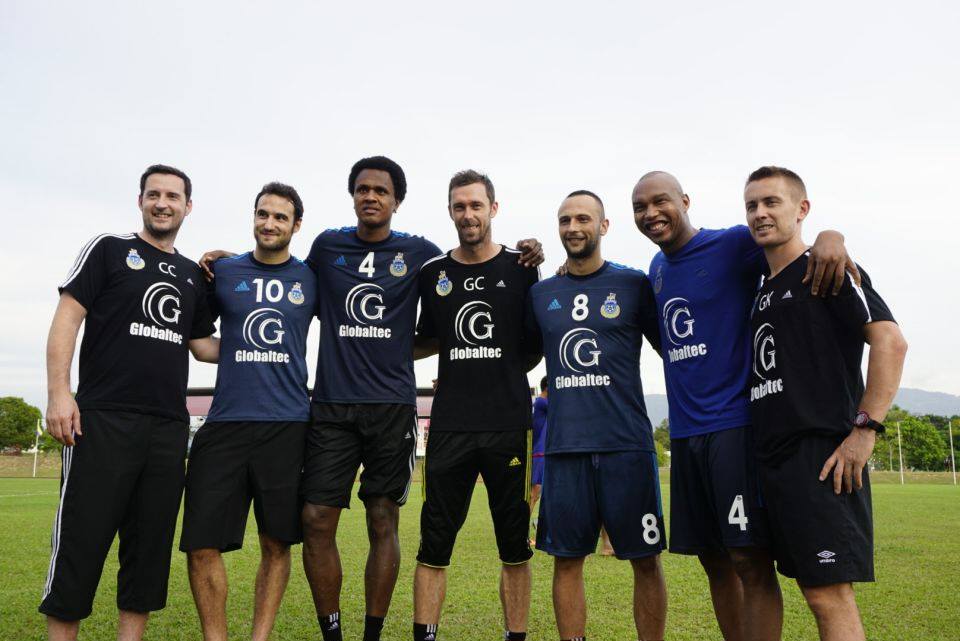 George O'Callaghan, the former Cork City star, is manager and he lured Zayed and Diouf as part of a major restructuring job.
After winding down his playing career in Brunei three years ago, O'Callaghan then started working as an agent in the Far East.
But this is his first venture into management and Zayed admits he was a shade wary about making the leap.
The Dubliner had spent a week in Brunei on trial at the end of the 2011 season and bumped into O'Callaghan, with the pair keeping in touch on and off since then.
"I wasn't aware he had taken over a team and I wasn't sure whether to believe him when he got in touch," Zayed told Mirror Sport.
"But he sent me links to articles in the press over there to prove it was true and said he wanted a striker and said he believed in me as a player.
"The last thing I had in my head was to be flying over to Malaysia to sign for a new team – I must be the most open-minded player in the league!"
The 31-year-old had offers to stay in the League of Ireland for 2015.
But Zayed said: "Being a professional footballer in Ireland is very difficult.
"You're out of contract at the end of the season and while you might get something sorted straight away, clubs don't want to pay you until mid-January.
"Ronan Finn is one of the best players in the league but he took work in the post office during this off-season.
"When I was at Derry, Barry Molloy worked in Tesco and other players also did bits and bobs here and there to get by – you had to."
Zayed added: "When this season finished, I got my P45 from Shamrock Rovers and signed on the social welfare.
"When you go down there, some people recognise you. They'd ask 'How are things at Rovers?' but I'd just say 'Well, not great clearly, I'm down here'.
"I don't know if embarrassing is the word but when you play football, you like to think there's a little bit of prestige.
"You go from playing in front of a few thousand people, people there to support you, and little kids who look up to you, to signing on or getting part-time work.
"So that absolutely knocked me down to reality, and mentally it can be tough going."
Little wonder then that the lure of 52-week contracts in Malaysia – not to mention the curious appeal of teaming up with Diouf – helped Zayed make up his mind.
Of the Senegalese striker, Zayed said: "You have a perception of people when you read some of the mad stuff about them – you think 'Jesus, is this guy a header?'.
"But he's a nice guy and is only 33. He still has a lot to offer. He just needs to get fit, which he will."
Éamon Zayed didn't expect to end up in Malaysia playing beside El Hadji Diouf
Reviewed by
admin Ucop
on
2:12 AM
Rating: