Jose Mourinho reveals trying to signing Steven Gerrard disappointment
Jose Mourinho reveals Gerrard disappointment
Chelsea boss admits he tried to sign Liverpool captain on two occasions
Chelsea manager, Jose Mourinho, has admitted that not signing Steven Gerrard is his biggest disappointment in football.
The Portuguese has revealed that he tried to sign the Liverpool captain on two occasions, but failed both times, with the Englishman dedicated to the Merseyside club.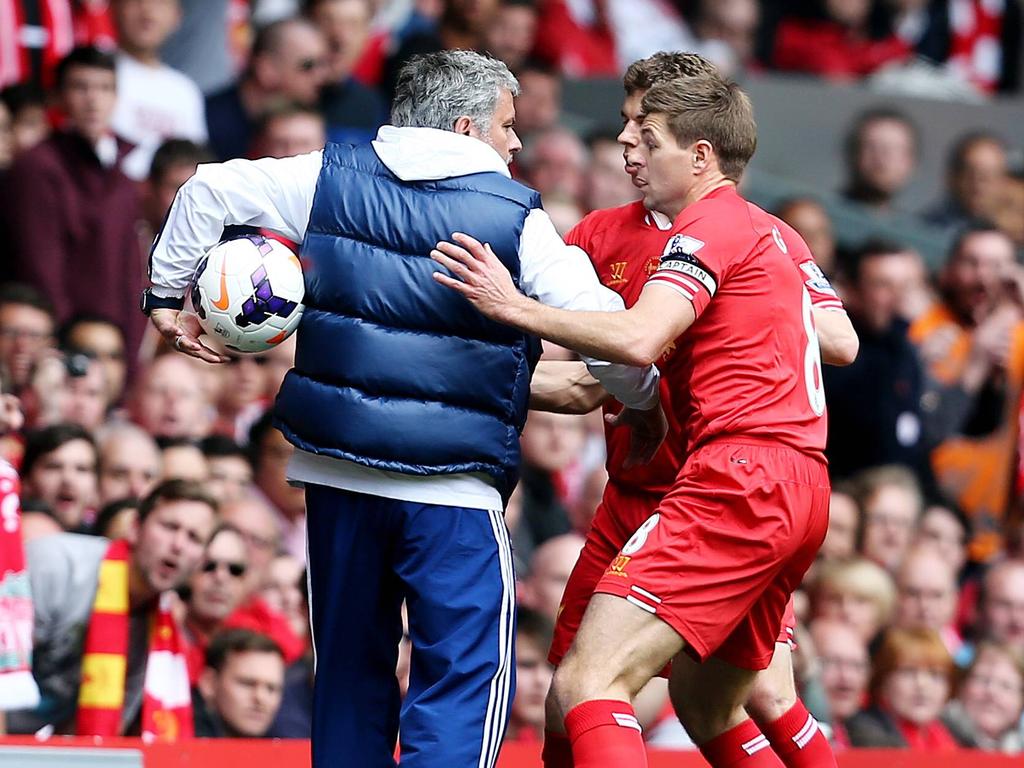 Now, Gerrard is set to leave Anfield in the Summer and join MLS side, LA Galaxy, ending his fairty-tale story with Liverpool, and in a recent interview, Mourinho has admitted that his biggest disappointment in football is not signing the midfielder.
Jose Mourinho joked about signing Steven Gerrard on loan last night and said he's too good to leave the Premier League.
'He (Gerrard) is a historical player for Liverpool, a historical player for the Premier League and an opponent I have always admired and respected,' Mourinho said.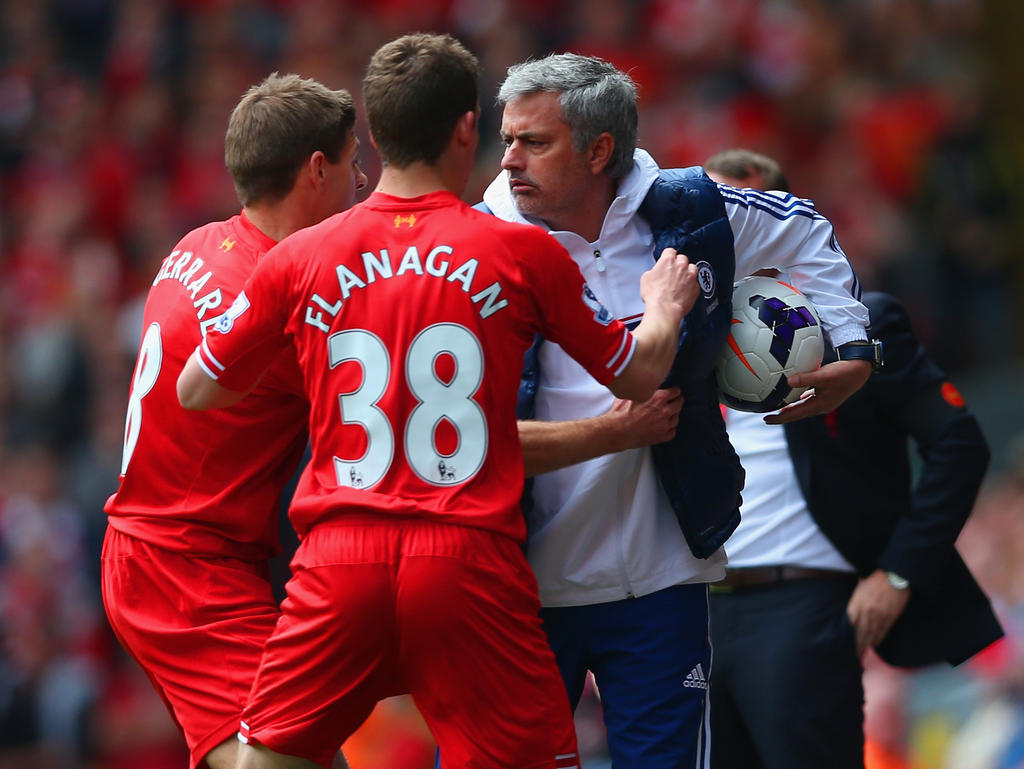 'We did everything to try (to sign him) and it was almost there. I was dreaming of (Claude) Makelele, Gerrard and (Frank) Lampard in midfield.
'We were playing in a proper triangle without a number 10 and playing Maka in front of the defenders. Me, Mr Abramovich and (former Chelsea chief executive) Peter Kenyon at that time, we dreamed of that.
'His people were open to him joining a top side like Chelsea. But to me personally he never said he would come. Never.
'He (Gerrard) was always a red and I think the decision was right.'
When asked about how disappointed he was, Mourinho admitted it was up there with the failure of luring Frank Lampard to Inter Milan.
'Yes, but I have another one when I was trying Lampard to Inter.
'I was almost there and it didn't happen too. I had a couple of disappointments and that's normal in football.''
Jose Mourinho reveals trying to signing Steven Gerrard disappointment
Reviewed by
admin Ucop
on
7:01 AM
Rating: