La Liga stars to play againts Philippines for Typhoon Haiyan Fundraiser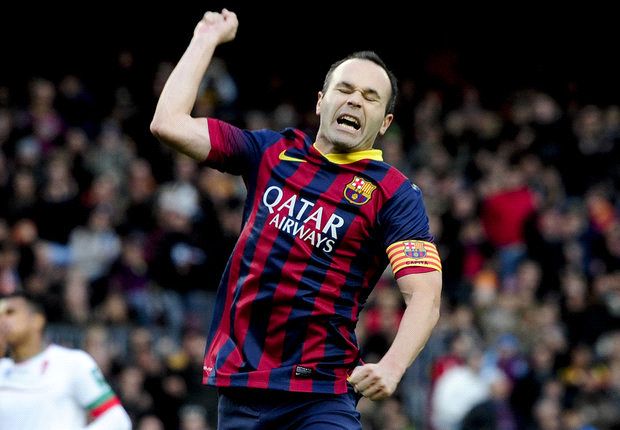 Andres Iniesta is set to feature in the exhibition match.
The likes of Barcelona's Andres Iniesta and Real Madrid's Sergio Ramos will take part in the "Champions for Life" match to raise funds for children affected by Typhoon Haiyan.
A charity match featuring some of the biggest names in Spain's top two divisions will be held at the Santiago Bernabeu on December 30 to raise funds for children affected by Typhoon Haiyan.


Titled "Champions for Life", the friendly match is inspired by the NBA All-Star charity exhibition match, where two teams from the different Professional Football Leagues are pitted against each other: one representing the Eastern regions of Spain and the other the Western regions.
Barcelona's Andres Iniesta is set to headline the match alongside Real Madrid's Sergio Ramos, with the Spain defender to be joined by teammates Alvaro Morata and Jesus Fernandez.
Other players who will be taking part in the exhibition match include Andoni Iraola, Benat, Inigo Martínez, Carlos Vela, Javi Guerra, Juanfran, Cedrick and Roberto Canella.
The match will be played in three 30-minute periods instead of the traditional two 45-minute periods.
Over 30,000 tickets have already been sold so far and the game will be broadcasted in HD on Spanish TV, with 14 cameras being operated by a 60-man strong crew - the same numbers deployed for a Champions League match.
The disaster, which struck Philippines in early November this year, resulted in at least 6,111 fatalies reported and affected millions more, with approximately US$1.5 billion worth of damage caused.
Singapore also lent a helping hand when they hosted the Philippines for a Under-23 friendly in early December, where they ran out 6-0 victors.
La Liga stars to play againts Philippines for Typhoon Haiyan Fundraiser
Reviewed by
admin Ucop
on
2:37 AM
Rating: