Revealed: Joe Cole has signed a contract to join Arsenal after World Cup 2010
The midfielder put pen to paper on an £80,000-a-week, three-year deal before flying out to South Africa with England's World Cup squad.
The sensational free transfer has been kept under wraps by both parties because the agreement is dependent on Cole being able to prove his fitness when he returns from the World Cup.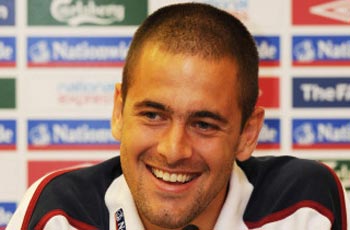 Goal.com UK
understands that Cole was put through his paces in a basic medical on Monday of last week, which was enough to convince manager Arsene Wenger to tie him to a deal that wards off other clubs.
But, in order to insure themselves from the England midfielder suffering a serious injury on World Cup duty, Arsenal insisted on inserting a clause that means Cole must pass a more stringent, full medical when he returns from South Africa for the deal to be officially completed.
The move has ended Tottenham, Manchester United, Manchester City and Liverpool's hopes of signing one of the most coveted free agents on the market this summer.
Despite mixed messages from Harry Redknapp over the past week about making a move for Cole, it is understood that the player had talks with Spurs but did not receive an offer.
Wenger is a huge admirer of Cole's technical skills and ability to play in any of the three advanced midfield positions in his favoured 4-2-3-1 formation.
The Arsenal manager's only concerns were Cole's wage demands and long-term fitness. The 28-year-old missed most of 2009 with knee ligament damage and has not completed a full competitive 90 minutes since February.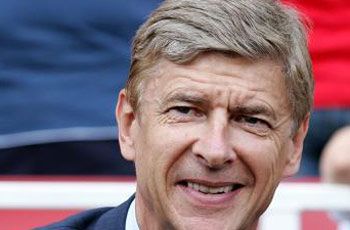 Although Cole will join second-tier earners Robin van Persie, Andrey Arshavin and William Gallas – in the unlikely event the Frenchman stays - as one of the best-paid players at Emirates Stadium, he will still be a long way short of captain Cesc Fabregas, who is on £110,000-a-week.
Arsenal made it clear in contract talks with Cole's camp last week that they were unwilling to shatter their salary structure for a player with a chequered recent fitness record.
But the deal will include performance-related bonuses triggered by getting in the top four, winning the Premier League or the Champions League.
Ironically, part of the reason Chelsea let the midfielder go was because they would not bow to Cole's demands for a 50 per cent hike on the £80,000-a-week he was earning at Stamford Bridge. The Premier League champions made one offer midway through the season which was rejected, and there has been no further offer made.
Cole's signing is viewed by Arsenal in a similar way to the deal that brought Sol Campbell from Tottenham in 2001.
The club are willing to sanction such high-level wages because the deal does not involve a transfer fee and there is hope that Cole's vast international experience and seven years spent with serial winners Chelsea will rub off on a dressing room that has not won a trophy in five years.
It is also a populist move because it increases the English contingent in a squad that has only one home-grown regular first-teamer in Theo Walcott.
Revealed: Joe Cole has signed a contract to join Arsenal after World Cup 2010
Reviewed by
admin Ucop
on
4:44 AM
Rating: