Ronaldo can emulate Pele and Maradona, says Ferguson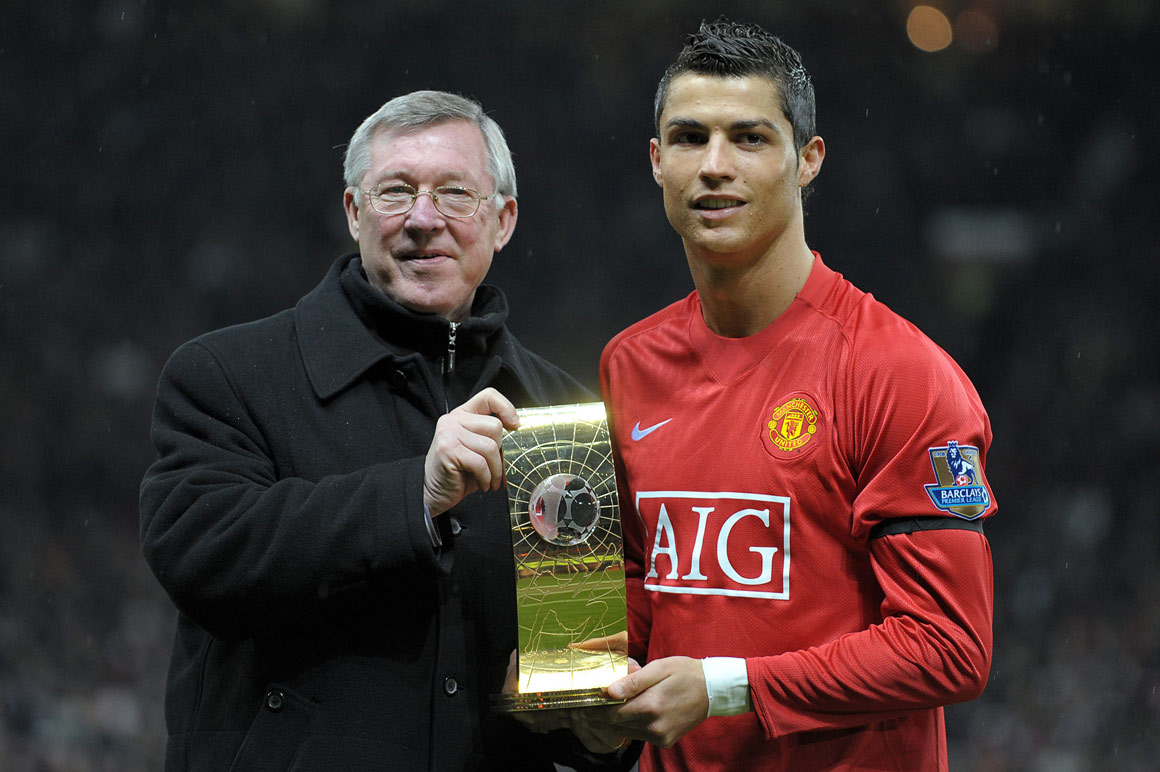 YOKOHAMA, Japan, Dec 20 (Reuters) - Portuguese winger Cristiano Ronaldo has the potential to become as great a player as Pele or Diego Maradona, Manchester United manager Alex Ferguson said on Saturday.
"The expectations are always so high with Cristiano because of his rise in the last two or three years since we got him as a young kid," Ferguson told a news conference on the eve of his side's Club World Cup final against Ecuador's LDU .
"He scored 42 goals last season—his goal-scoring is the one area which for a wide player Cristiano is absolutely superb.
Ferguson's lavish praise comes during the latest war of words between United and Spanish giants Real Madrid over the future of the Ballon d'Or winner.
"His ability with two feet is tremendous," purred Ferguson. "You would never associate it with a Portuguese winger but he is absolutely magnificent in the air.
"He's 23 now and still a very young lad but there's a lot of things in his favour to go on and prove himself as a legend."
Ronaldo was among the scorers in United's 5-3 win over Japan's Gamba Osaka in Thursday's Club World Cup semi-final but was overshadowed by two goals from substitute Wayne Rooney.
SAME DESIRE
"Cristiano still has to recapture his goal-scoring form of last season but he still has the same desire to have the ball all the time," said Ferguson.
"Very few wingers can have such an influence on a game as Cristiano."
Ferguson has warned his players against complacency in Sunday's final against LDU in Yokohama, when United will bid to become the tournament's first British winners.
"They're not short of good players," he said. "They're resilient and powerful. But we have players who can express themselves and paint their own picture on the field."
Despite the punishing effects of jet leg on his players, Ferguson dismissed concerns his side could struggle when they return to England to play Stoke City away on Dec. 26.
"At the end of Thursday's game there were signs of tiredness," he said. "We let the game get very loose. The players will be physically better tomorrow.
"Hopefully we'll recover in time to get a result at Stoke. When we came here in 1999 (and won the old Intercontinental Cup), three days later we beat Everton 5-1 so who's to say?"
Ronaldo can emulate Pele and Maradona, says Ferguson
Reviewed by
admin Ucop
on
9:24 AM
Rating: